What is domestic assault?
Criminal code definition of assault:
265 (1) A person commits an assault when
without the consent of another person, he applies force intentionally to that other person, directly or indirectly;
he attempts or threatens, by an act or a gesture, to apply force to another person, if he has, or causes that other person to believe on reasonable grounds that he has, present ability to effect his purpose; or
while openly wearing or carrying a weapon or an imitation thereof, he accosts or impedes another person or begs.
If you have been charged with Domestic Assault, this can be a very unsettling and traumatic experience. These charges are taken very seriously. If you are released on bail there are often very strict conditions that prevent communication with the spouse. It is important to have a domestic assault lawyer fighting for your rights to mitigate the damage to your life and, when appropriate, assist in returning your life to normalcy.
Domestic Assault is a serious charge which can occur whether or not force was actually used or just attempted. Regardless of the type of assault, the accused can face very serious penalties if convicted. As a result, it is very important to have an experienced Toronto criminal lawyer at De Boyrie Law to help guide you through the entire process. 
What can De Boyrie Law do for you?
If you are found guilty of Domestic Assault, there are very serious impacts on your life that can affect future employment, travel plans, and more.
Alex De Boyrie has experience successfully representing clients who have been accused of Domestic Assault. He has a strong track record of having penalties reduced, and having charges completely withdrawn. We will craft an individualized defence for each case. We provide each client with the utmost attention to detail and representation.
If you or someone you know has been charged with Domestic Assault, please call us today for a consultation with a Domestic Assault Lawyer at (416) 727-1389.
We proudly serve Ajax, Aurora, Brampton, Bradford, Burlington, Caledon, Clarington, Cobourg, East Gwillimbury, Halton Hills, Hamilton, King, Kitchener, Markham, Milton, Mississauga, Newmarket, North York, Oakville, Orangeville, Oshawa, Pickering, Richmond Hill, Scarborough, St. Catharines, Toronto, Uxbridge, Vaughan and Whitby. 
De Boyrie Law Will: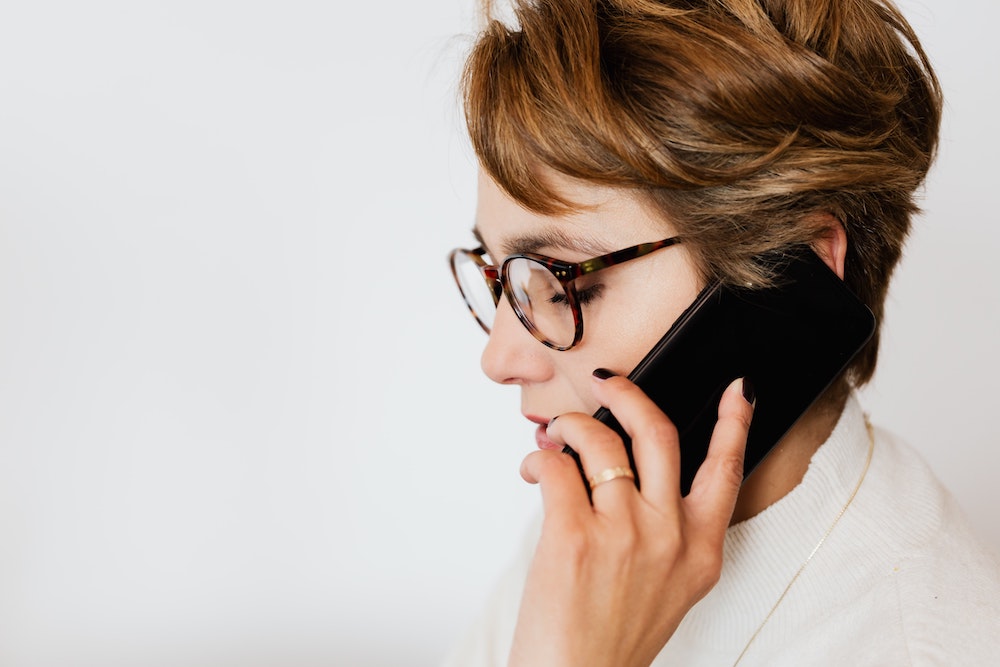 Listen to your legal issues
Get in touch with De Boyrie Law. We will listen to your complex legal matters and let you know if your case needs represnetation.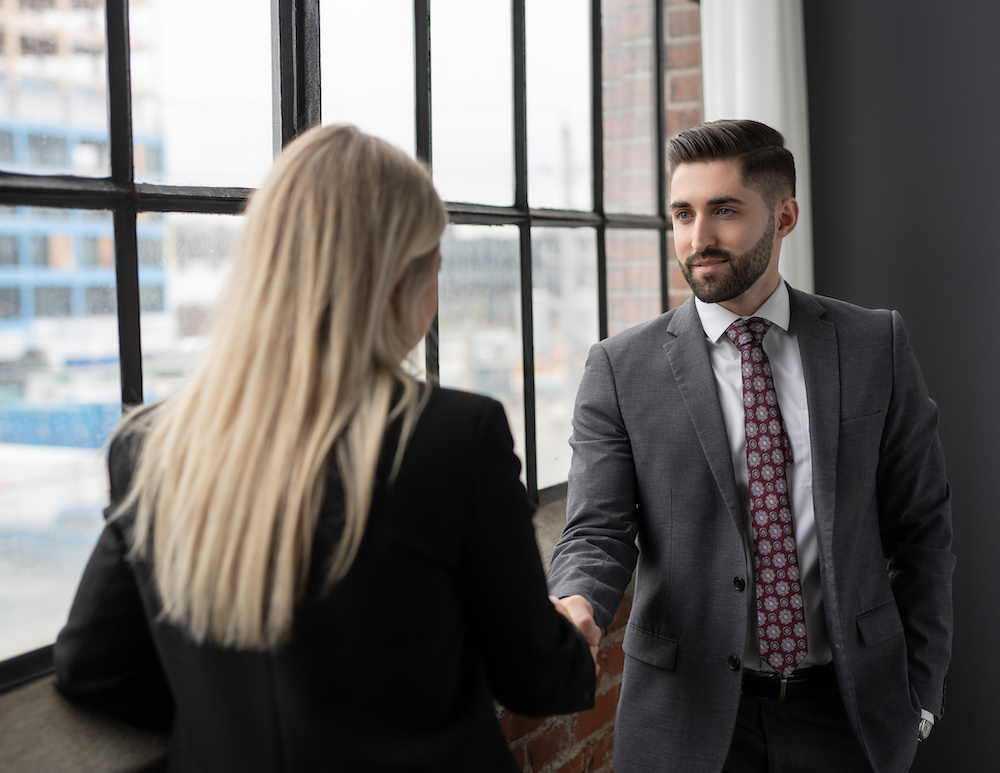 Meet and asses your case
If you need representation we will meet in person at our office to gather details on your matter and build a case.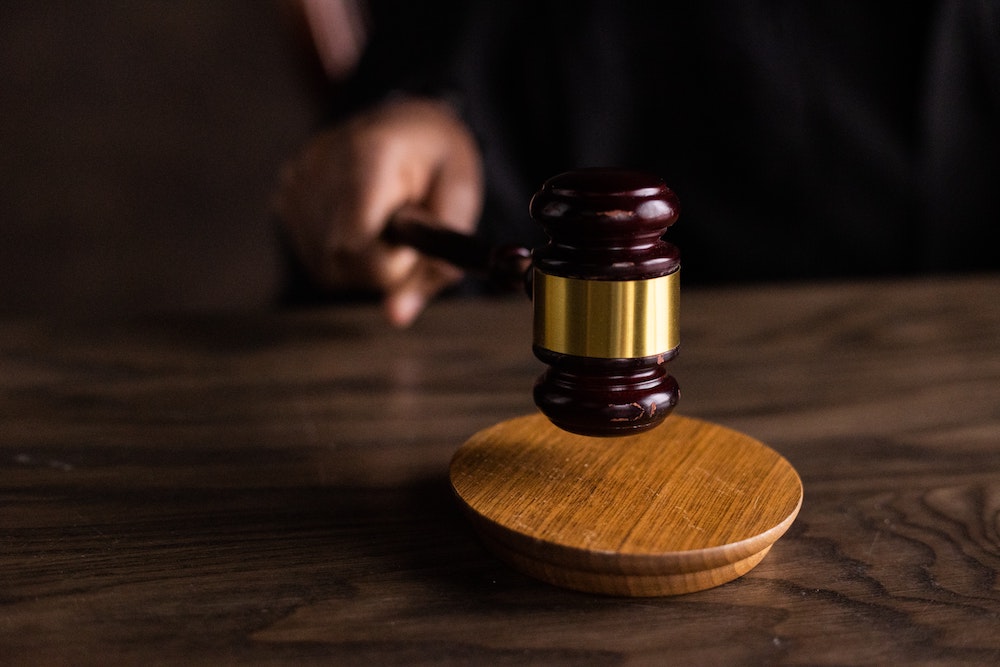 Provide a resolution
We will gather all evidence and provide the best appropriate resolution to your legal challenge. Rest assured De Boyrie Law is on your side.
A guide to working with an domestic assault lawyer
Find a domestic assault lawyer
Schedule an initial consultation
Gather information
Be prepared
Discuss fees
Follow your lawyers advice
Stay in contact
Find a domestic assault lawyer
It is important to find a lawyer who specializes in domestic assault law. You can do this by searching online, asking friends or family for recommendations, or contacting your local bar association for a referral. Make sure that you find a lawyer who is experienced and knowledgeable about the laws in your area.
Schedule an initial consultation
Gather information
Be prepared
Discuss fees
Follow your lawyers advice
Stay in contact
By following these steps, you will be able to find and work with a domestic assault lawyer. This can help you to get the best outcome possible for your case.
Frequently asked questions for impaired domestic assault lawyers
Domestic assault lawyer reviews
Thank you Alex for the helpful information he has provided very appreciated
I found Alex through a google search and contacted him decided to contact him. I had no idea what i was in for but im glad i contacted him. He is professional, friendly and extremely knowledgeable. Despite the late hour request he walked me through the process and patiently explained eveything to me. He helped me with my inquiry and resolved my issue very quickly! Glad i called him and highly recommended!
Falguni Nischal
2023-04-06
Alessandro De Boyrie…. Best lawyer ever!💯🙌
Alex is a ambitious professional lawyer, very proactive handling my matter more so in a super timely manner. Who took different avenues which was very helpful. Alex gracefully care about his client and what I was going through , his goals were very clear to resolve my matter which he did , with an amazing rewarding results. I was afraid and emotional lost and Alex assurance was full of compassion. I highly recommend. Alex , more grace n favours upon your life Alex 🙏 Thank you Alex for your tremendously part, you play in representing me.
Hands down the best lawyer I've ever seen. Alex always look out for our best interests and have my family back the entire time. If we have any questions or concerns he is always there to fill up the blanks and one thing about Alex is, he loves to help people & Win. Thank you again Alex for absolutely everything!
Michael Remington
2023-02-15
Alex fought very hard to win my case for me. I really appreciate the hard work you put into my case. Always answered my calls, and kept me in the loop. Definitely the best Criminal Lawyer in the GTA!
armin aghajani
2023-01-12
Alex is an Amazing attorney, I had 2 cases with him and everything went so smoothly. He is always on call and is responsible and caring about all aspects of the case.
Santino Tersigni
2022-12-23
Came to Alessandro with some matters to be resolved. He was able to do so swiftly and professionally. I recommend him to anyone in need of sound legal counsel.
Alex is an awesome lawyer! Always a professional and always available to answer my calls.
Schedule a free consultation with a domestic assault lawyer
We have numerous contact options available.
For immediate assistance please call us at 416-727-1389
If you don't need immediate assistance we recommend that you submit the contact form below.
Located in the heart of downtown Toronto
Our firm is conveniently located in downtown Toronto.
De Boyrie Law
100 King Street West, Suite 5600
Toronto, Ontario 
M5X 1C9
Criminal Defence
Our focus is on the representation of our client's interests in criminal and quasi-criminal matters, in Toronto and the Greater Toronto Area.
Our Strategy
To  provide our clients with the best and strongest defence available no matter what the circumstances may be.
Domestic assault lawyer blog posts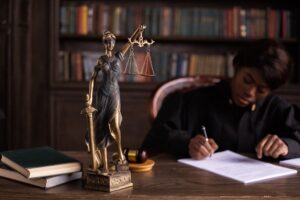 In cases of domestic violence, an affidavit of recantation can have a significant impact on the outcome of the case. An affidavit of recantation is a sworn statement made by a witness or alleged victim in a criminal case who wishes to recant their statement, remove conditions, or advise the...
Read More